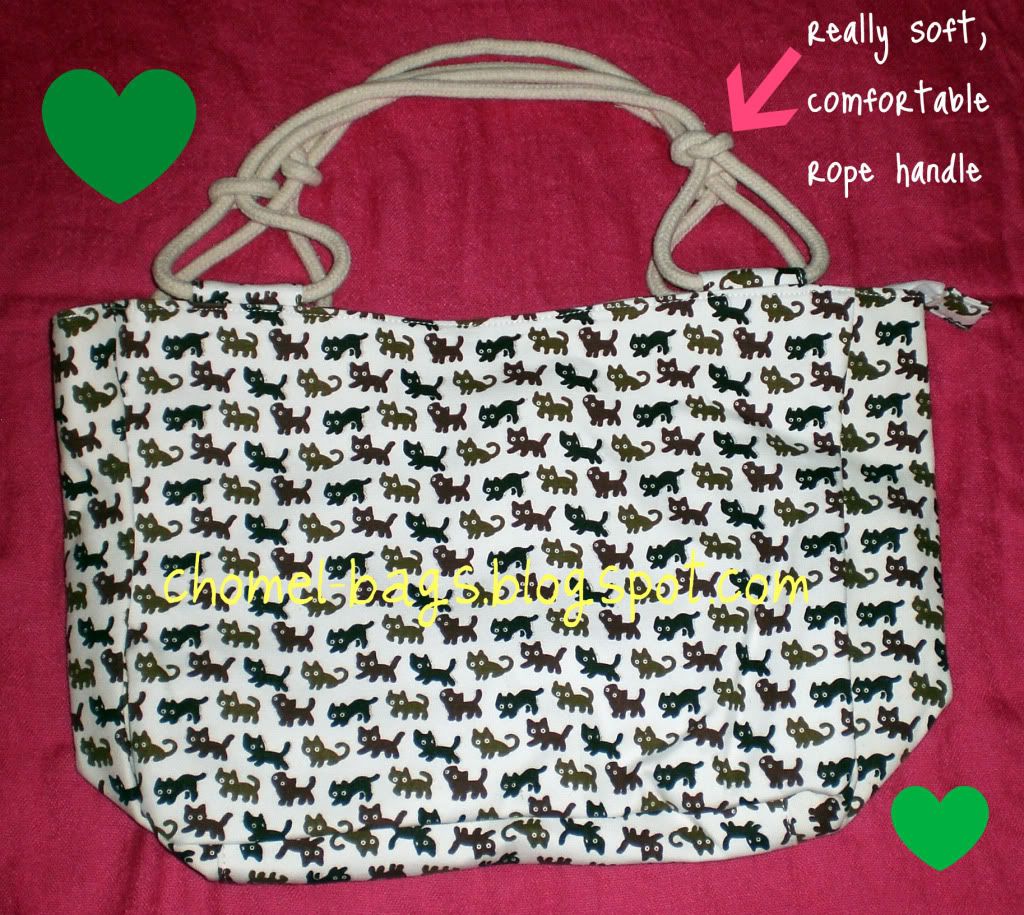 *ONLY ONE LEFT !*
~FREE MAKE UP BAG WITH MIRROR WORTH RM 15 !
Available in 3 colours:

Pink, Baby Blue & Purple

~
This is an eco canvas bag. The handles are made of soft and comfortable rope, so that your shoulders will not hurt. It has earth-coloured little kitty cat prints. The Japanese believe that cats can bring good luck. A cute cat is enough to make any girl's day anyway, won't you agree? :)
For cat lovers, this is something to add to your collection ! If you like Japanese kawaii "neko" (cat) characters, this bag is perfect for you too !
Suitable for college, swimming, taekwondo/karate/aikido lessons, outings, etc !
MEOW !
*Hello Neko :)
*Maneki Neko anime aka Japanese Lucky Cat. Credit to cklaveryatuni.files.wordpress.com
PRICE:
Buy 1 for RM 45
--->> FREE DELIVERY!
Buy 2 for RM 70
--->>FREE DELIVERY! (Valid for locals only)
*You can choose/add other bag from this series if you buy two