Girls, where do you keep your coins? I've seen many types of coin purses and usually they are big and bulky, complete with heavy and hard to open metal fasteners. I used to resort to using the small coin compartment that comes with a purse. But it's not enough and the coins always manage to poke themselves out of the coin compartment and find its way to the dollar or card compartment. Sometimes they just poke themselves free from the purse altogether.
Luckily I found a coin purse design that is simply amazing!
These little babies are great for storing coins because:
1) Light-weight
2) Easy to open and close zipper (no more heavy, bulky, tight and pain-to-the-fingers fasteners!)
3) Petite, slim and compact sized (not bulky at all!)
4) Despite it's petite size, it can store many, many, many coins of all sizes
5) Easy to carry anywhere
6) Comes with a cute bell
7) PLUS Has a key chain holder:
--->You can put your house key or any other keys
--->You can attach the purse to other bags
--->Or simply decorate it with fancy accessories! :)
[P.s: Fancy key chain accessories coming soon!;)]
8) Cute designs
9) Adorable
10) Etc etc !

Directions of Use:
Please handle these delicate little babies with care!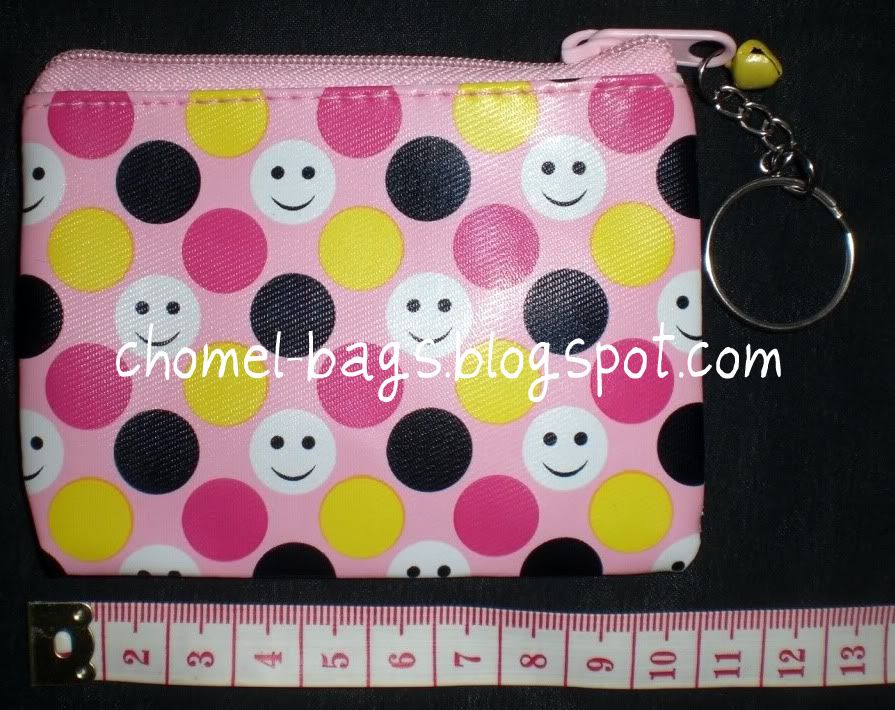 SLIM 1a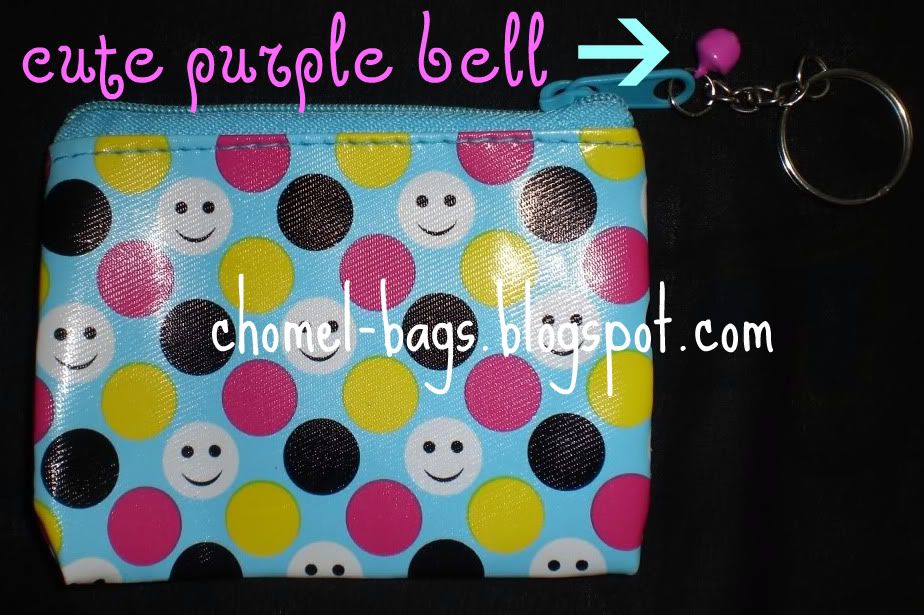 SLIM 1b
SLIM 2a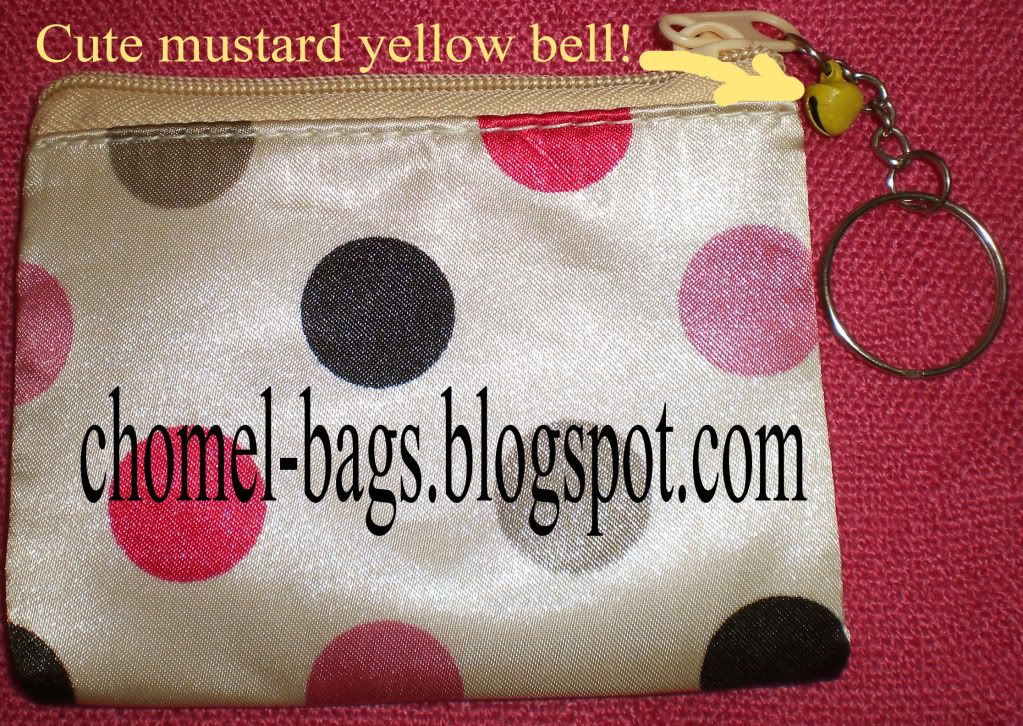 SLIM 2b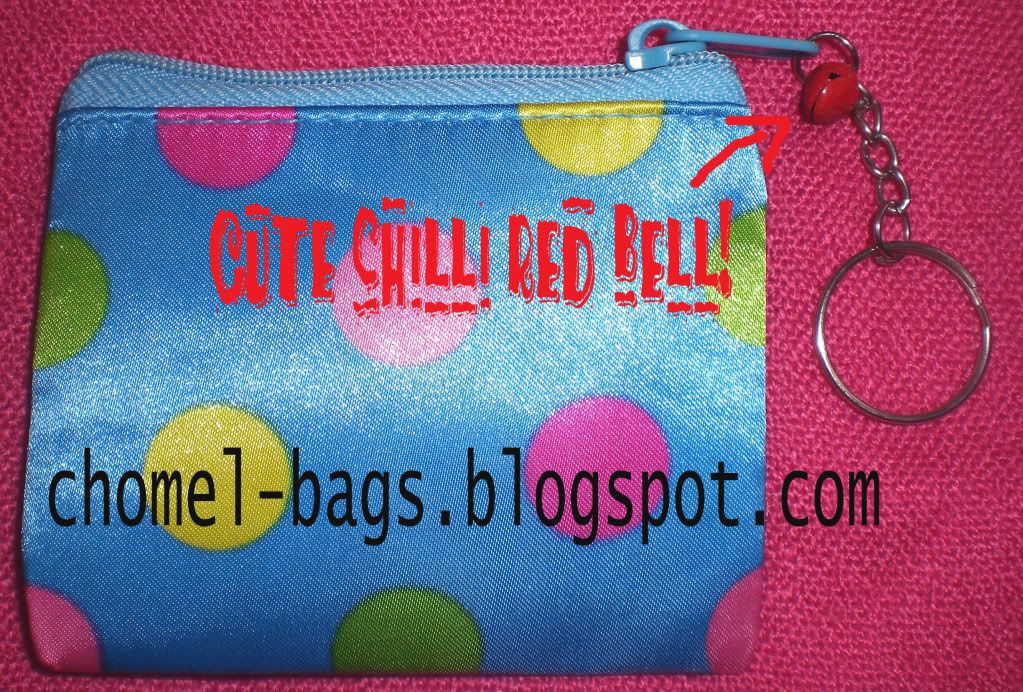 SLIM 2c
SLIM 2d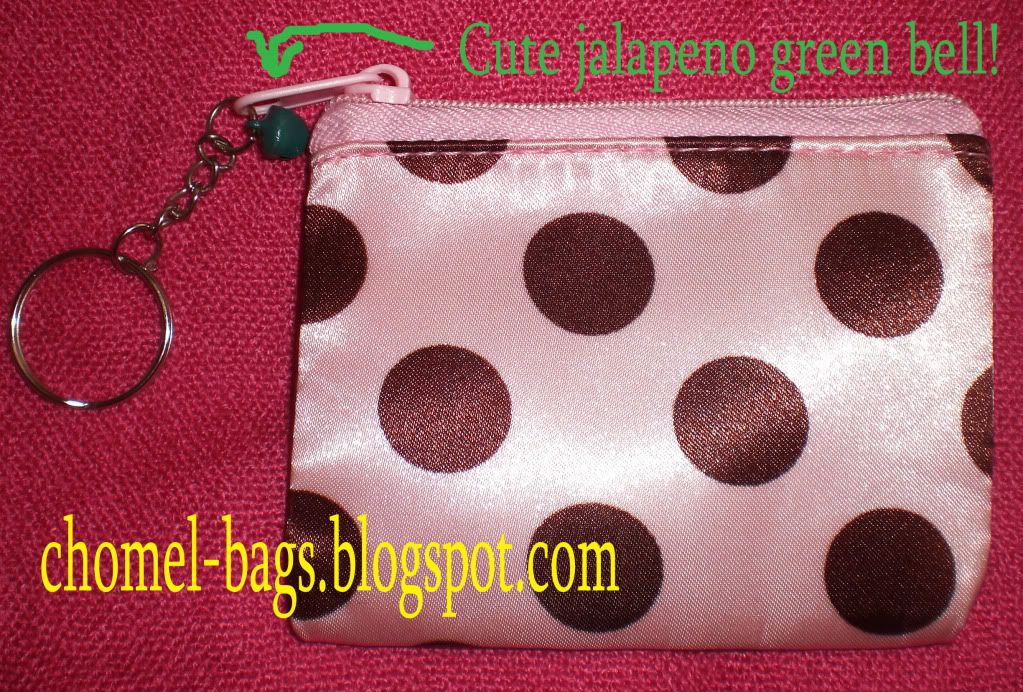 SLIM 2e
Buy 1 for RM 10


Buy 2 for RM 12


Buy 3 for RM 15
Free postage!

Standard mail will be used.
For Poslaju service, please add RM4.

[P.p.s: More designs coming up!]